Clear Creek Show
July 7 - 8 2018
Anyone interested in joining us at this show please click here to send me your info including name, phone number, email address, photos of your product and booth.
I have posted here a description of the show and who has (so far) signed up. I'm going to be updating this list constantly. If you signed up and don't see your name contact me right away.
Clear Creek CA July 7th & 8th 2018. We will be back at Clear Creek this year without a doubt. Last year the show came off pretty much without a hitch. We, as a group, did great. There were some minor problems but we worked them out. I think everybody had a great time. The advertising worked wonderfully. Some people had their best show ever. The volunteer Fire Dept. had their best BBQ sales they ever had and this year they are stepping up their game. They are adding more items to their menu! In addition they will be offering free Wi-Fi for all of us! Elizabeth at Mia Casita Restaurant in Chester will, once again, be catering our Saturday night dinner. The cost for the show will be the same as last year $60.00. More good news, THE BRIDGE IS FIXED!! This will mean customers will be driving by in addition to coming to the show due to the advertising. We are going to knock it out of the park this year.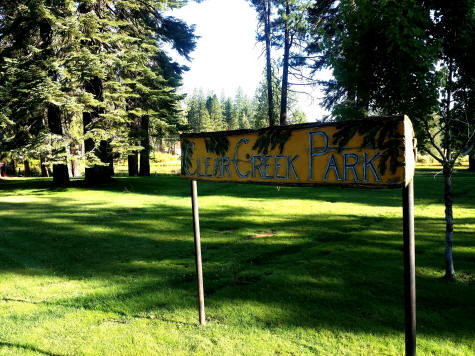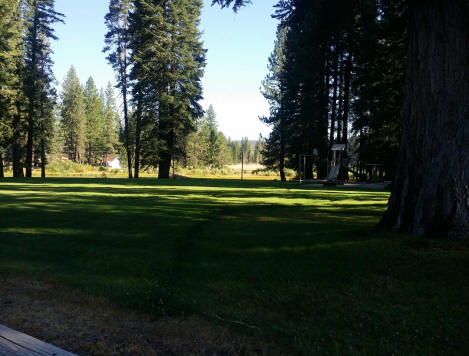 Below is a list of people that have already committed to doing this. I will keep adding to the list as people sign on.
1* Michael Carey. Wildlife Artist 916-705-2652 mccarey1@hotmail.com 2
2* Bruce & Gail Hasty. Photography 916-580-9101 ghasty@live.net 2
3 Moo Carlson. Jewelry 530-864-7700 thussneemail@yahoo.com
4* Martin David. Jewelry mardav@mardavdesign.com
5* Melody Dilly. Jewelry dilleydalleydesigns@yahoo.com
6* Kathy Rogers. Olive Oil 530-824-5447 corningoliveoil@att.net
7* Gary Jensen. Pressed Flower Artist 530-227-6582 agatehunters@sbcglobal.net
8* Bev Thacker. Llama Products 760-802-5748 bevsllamas@aol.com
9* Pat Snider. 530-383-5422 wildwind1@cot.net 2
10* Eva Gorman. Josefina Fine Knits 415-497-7514 eva@josefinafineknits.com
11* Bryan Boyle. Carved wood products myautumnwoods@yahoo.com
12* Terry Penny. Fudge 530-816-1431 thegreysquirrel@digitalpath.net
13* Andrew DeMarco. Ceramic necklaces and graters demarcopottery@yahoo.com
14 Steven Solorio. Pottery, garden pottery soloriopottery@gmail.com
15* Paul Brauns. Jewelry paulbrauns87@gmail.com
16* Judy Dailey. Art & jewelry 530-249-5307 jdaileydesign@yahoo.com
17* Becky Johnston. Glass nail files 530-370-1164 atyourfingertips4@mail.com
18* Janice Jason. 530-253-2144 Western decor jasonranch@frontiernet.net
19* Lucia Biunno. Caps 530-927-9867 capmaker2003@yahoo.com
20* Cheryl DeGloyer. Home decor 775-291-0141 ropingcd@outlook.com 2
21* Janice Potter. Soap 530-596-4184 handcraftedsoapjustforyou@yahoo.com
22* Evelyn Tipton. Glass & rock 916-402-2766 ektipton@wavetable.com
23* Kim Martinez. Jewelry 775-230-1436 gingersuniqueboutique@aol.com
24* Jennifer Wood. Wine bottle dishes jenenyuba@hotmail.com
27* Kay Aldrich. 530-474-5879 Wood burned gourds jkald60@huges.net
28* Pam Yearout. 530-778-3135 Jewlery yearoutp@gmail.com
29* Pricilla Aragon 530-351-8044 Fused glass prissyfranklin@yahoo.com
30* Danielle Velasquez 916-402-7203 dannie512@comcast.net
31* Pat Malotte 530-275-5406 Jewelry
32* Eric Anderson. Pet products 530-859-1212 bitemepetproducts@finestplanet.com
33* Don McDonald. Driftwood decorations fool4flotsam@gmail.com
34* Naomi Murray. Mountain Girl Soap 530-604-4917 naomi@mountaingirlsoap.com
35* Gary & Judy Tuttle Embroidery 530-877-7984 judytuttle@aol.com 2
36* Sandra Akina Clothing 775-475-0117
37 Brandt Davis. BBQ chips riveroaksranch@softcom.net
38* Bill & Carol Cantone. 530-949-6622 Stained glass, leather 2
39* Barry & Cyndi Duensing. Baked goods 530-521-8103 windrockcreations@gmail.com
40* Lance Jennings. Tied flies cohorun84@gmail.com
41* Denise Dyer. Children's clothing 530-246-8887 mom4wolf@gmail.com
42 Chris Brown. Pomegranite products chris@skyranch.com
43* Gene Nawrocki. Leather belts genenawrocki@yahoo.com
44 Karen Kelly. Neck coolers dolls karenkelly1953@att.net