Home
Up
Contents
About Me
Wildlife
The Rest Of The World
Americana
Civil War
Where To Shop
Originals
Services
Show Time
Studio News
My Stuff
On The Drawing Board
Price List
Order Form
Favorite Links
Feedback
Search
Send The Site
Videos
"Bald Eagle"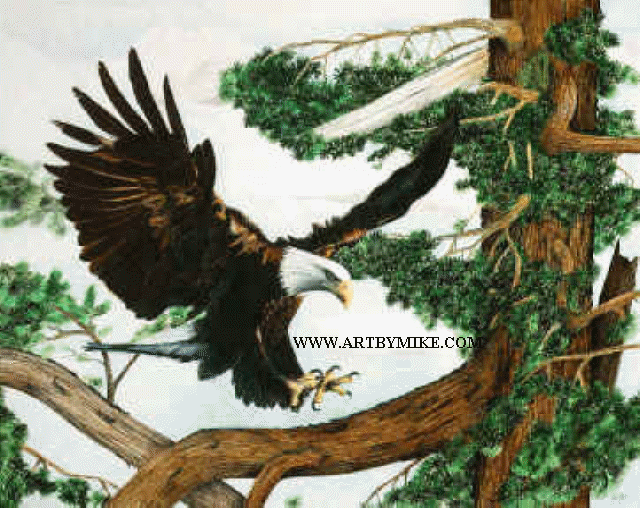 This print was made from an original drawing that I did years ago. I did the drawing then I sold the original. At the time I sold it I did not have the prints made. It wasn't until 2 years after I sold it that I got in touch with the owners of the original and had the necessary work done to make the prints, and I'm very glad I did. This piece was done in colored pencil. I made the background colors bright to show off the eagle as much as possible.