Home
Up
Contents
About Me
Wildlife
The Rest Of The World
Americana
Civil War
Where To Shop
Originals
Services
Show Time
Studio News
My Stuff
On The Drawing Board
Price List
Order Form
Favorite Links
Feedback
Search
Send The Site
Videos
"Bull Moose"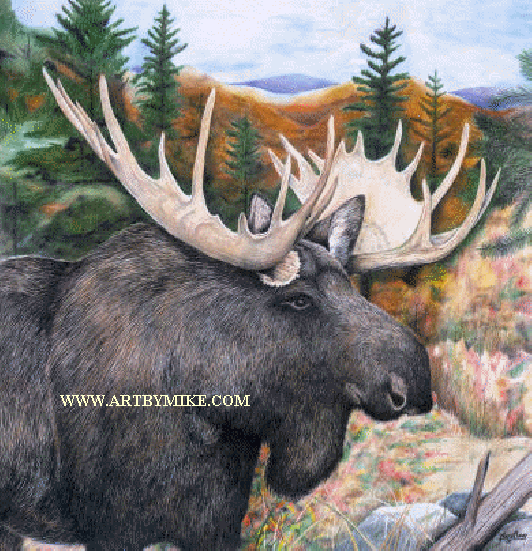 From the time I first started doing shows I have been asked to draw a moose. I hesitated for a long time, 13 years to be exact. I just had to not only come up with the right pose and composition I also felt I had to reach the correct time in my drawing career and by this I mean working with colored pencils. As you can see this is arguably one of the most colorful pieces I have done to date.