Home
Up
Contents
About Me
Wildlife
The Rest Of The World
Americana
Civil War
Where To Shop
Originals
Services
Show Time
Studio News
My Stuff
On The Drawing Board
Price List
Order Form
Favorite Links
Feedback
Search
Send The Site
Videos
"Partners"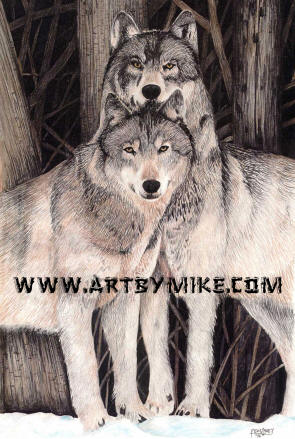 Everything that needs to be said about this piece can be said just by looking into the eyes of the Alpha male standing in the background. I tried to show commitment, devotion, love. Likewise the Alpha female shows her strength and loving nature. This is one of my most popular images.