Canada Geese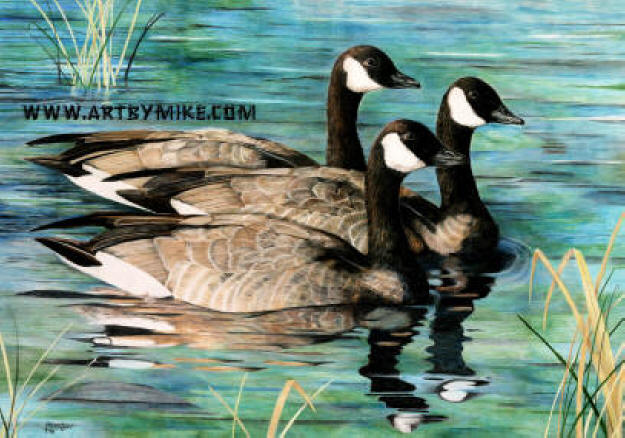 If I have learned one thing after doing this drawing it is that these are not "Canadian" geese they are "Canada" geese. When I first did the drawing I called it Canadian Geese and I'm telling you I had so many people correct me on this that I changed the name.
My Dad has started doing shows with me, he makes custom furniture. One weekend we were at a show in Kings Beach at Lake Tahoe and we decided to go out to breakfast in Tahoe City. In Tahoe City there is a place called Commons Beach and at Commons Beach there are some resident Canada geese, so my Dad and I decided to go and photograph them. The geese are so used to having people close to them that they didn't seem to mind having us taking pictures.
Size and prices
8" X 10" framed $35.00 2 for $60.00
8" X 10" unframed $15.00 or 3 for $40.00
11" x 14" framed $50.00 or 2 for $90.00
11" X 14" unframed $25.00 or 3 for $60.00
16" X 20" framed $85.00 or 2 for $150.00
16" X 20" unframed $45.00 or 2 for $80.00
24" X 30" framed $375.00
24" X 30" unframed $225.00
30" X 40" framed $500.00
30" X 40" unframed $325.00

Log frames available for sizes 16" X 20" and up. Call me at 1-916-705-2652 for a quote.
To place an order or ask a question just click here to email me or call me at 1-916-705-2652