Home
Up
Contents
About Me
Wildlife
The Rest Of The World
Americana
Civil War
Where To Shop
Originals
Services
Show Time
Studio News
My Stuff
On The Drawing Board
Price List
Order Form
Favorite Links
Feedback
Search
Send The Site
Videos
"Serenity"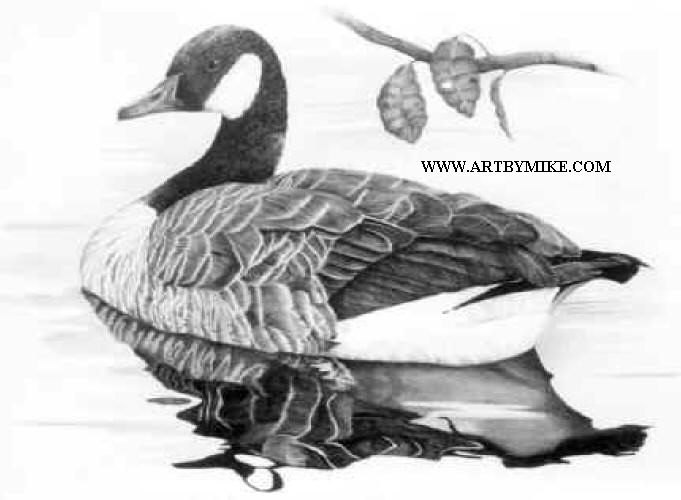 Two years ago my father and I were at Commons Beach in Tahoe City at Lake Tahoe Ca. While there we decided to photograph some of the resident Canada Geese. I was amazed at how tame and calm they were with us around. As I photographed this fellow he turned his head just as a piece of bread I threw hit the water. He held the pose just long enough for me to snap this picture. It was the perfect moment. I drew the picture and after I finished it I posted it on my web site and asked whoever visited the site to email me with a name for the piece. The popular response was "Serenity". Then, after remembering how perfect the morning was while on the lake, I decided to use the that name. "Serenity" is now available as a signed and numbered limited edition print.