Home
Up
Contents
About Me
Wildlife
The Rest Of The World
Americana
Civil War
Where To Shop
Originals
Services
Show Time
Studio News
My Stuff
On The Drawing Board
Price List
Order Form
Favorite Links
Feedback
Search
Send The Site
Videos
The Aviators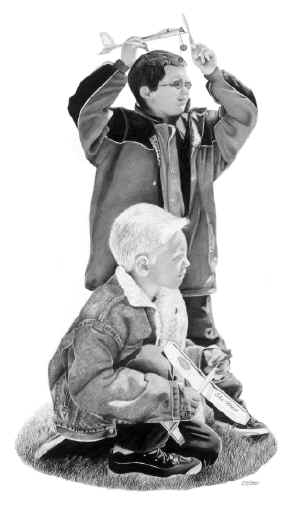 The following is what a client of mine wrote after looking at a preview of this drawing.
Hi Mike,
I just took a look at your "aviator" pictures and I have been captivated by the one in which the little boy is kneeling down holding an airplane, and gazing off into the distance. What a beautiful sight! The expression on the boy's face is beautifully intense. I am a teacher, and would love to see that
kind of intense focus on the faces of my students, but such a sight is unfortunately rare these days. You have captured an expression to which the next generation is not familiar. This is not the blank stare of a boy playing a video game, and I think it is beautiful!

Thanks for sharing it.

DeAnna


I couldn't have said it better myself. In all of my drawings with the kids I try to let people know about how I grew up and things that were important to me. I just think that, for the most part, kids these days have forgotten how to have fun on their own, or at least they have forgotten how to have fun with a $2.50 airplane.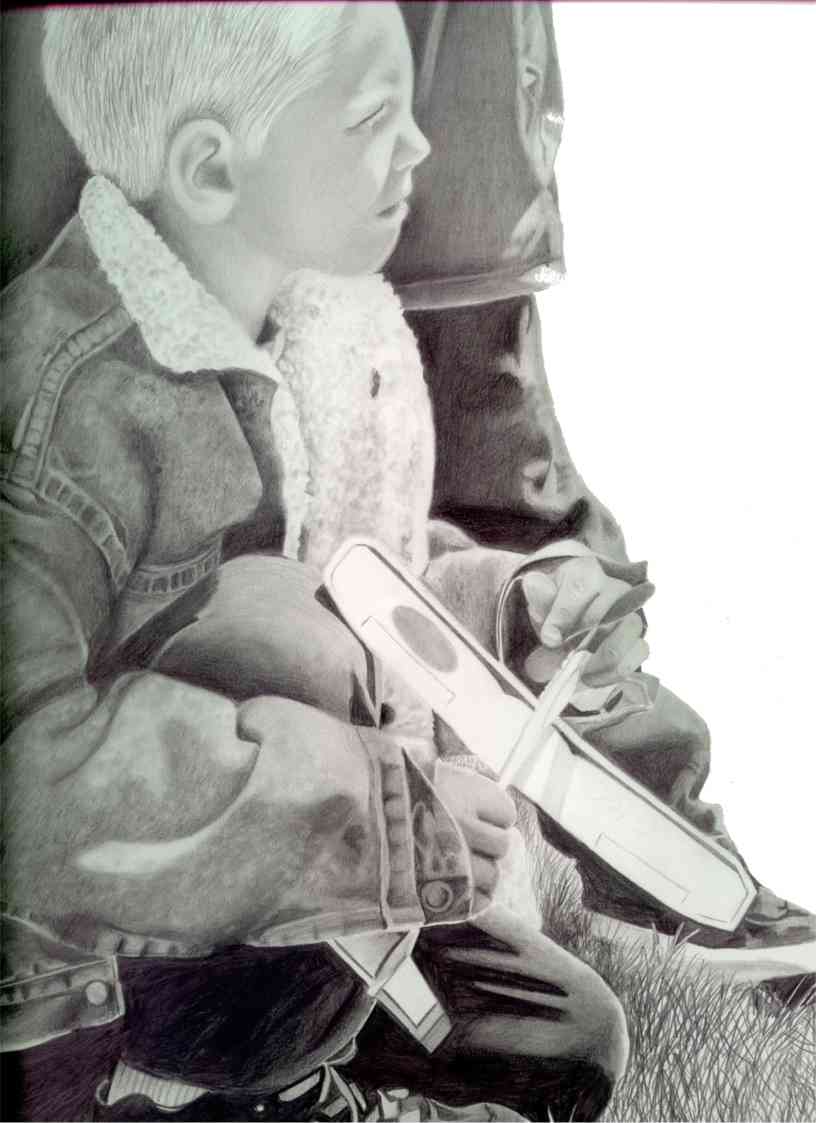 For size and price list click here.