Home
Up
Contents
About Me
Wildlife
The Rest Of The World
Americana
Civil War
Where To Shop
Originals
Services
Show Time
Studio News
My Stuff
On The Drawing Board
Price List
Order Form
Favorite Links
Feedback
Search
Send The Site
Videos
"The Call"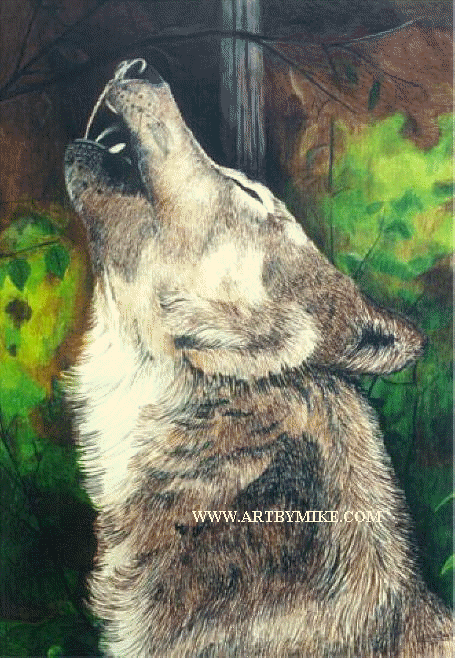 Yes I have another wolf picture. It seems that no matter how many I do people just want more. I tried my best to tie this one in with my "Afternoon Slumber" picture as far as the colors in the back ground are concerned. The original was completed using colored pencil.