Home
Up
Contents
About Me
Wildlife
The Rest Of The World
Americana
Civil War
Where To Shop
Originals
Services
Show Time
Studio News
My Stuff
On The Drawing Board
Price List
Order Form
Favorite Links
Feedback
Search
Send The Site
Videos
"Bobcat"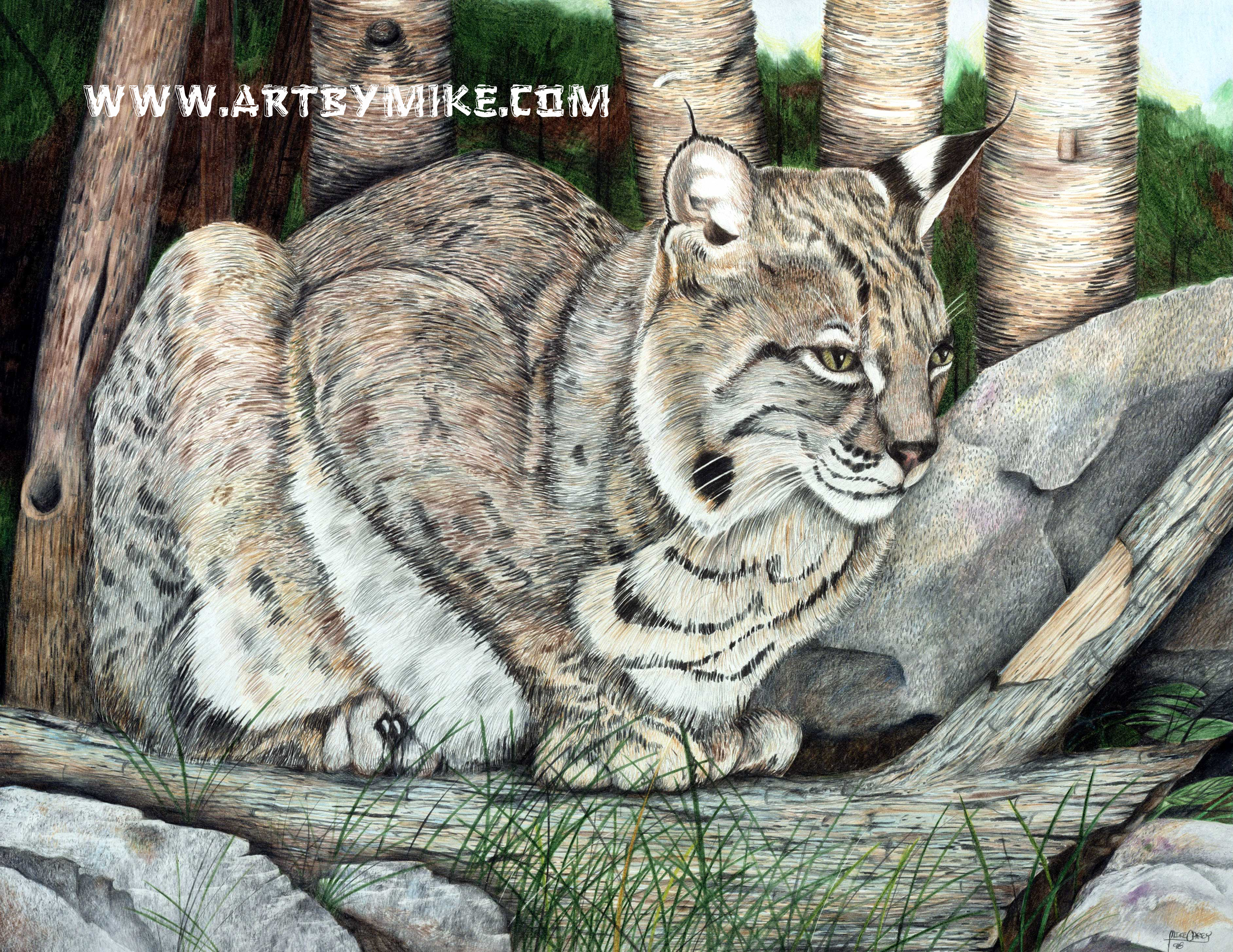 This is B.J. the Bobcat. B.J. is another one of the many North American animals you will find at the Folsom Zoo. One thing I found fascinating about him is his coat. There are so many different patterns and colors in his fur that you would think he was put together by a committee.